Our Process
From Plan...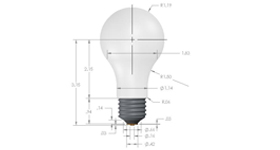 When we first get your 2D or 3D files or prints, we make sure we understand them because we know a small detail overlooked in the beginning can mean disaster in the end. We will talk to our pattern and mold makers, our foundry men, our machinist, and our finishers to see if they can suggest cost savings or better efficiency.
We'll check with scheduling and our suppliers about availability. With over 70 years of experience we know what works and what won't, and how long it will take. Then when we talk to you about quotes and schedules you can count on us, just like you planned.
---
To Pattern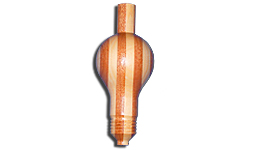 The advantages of a turnkey operation are obvious to you, the customer. That's why our pattern and mold makers are an integral part of our operation. But less obvious is the advantage gained by the foundry and pattern shop working together a long time. Every job has its own requirements.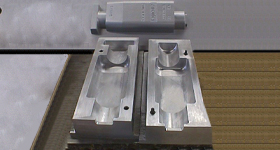 Sometimes a job requires that a pattern be machined out of metal, plastic or composite, or cast out of aluminum or epoxy. In many applications, a wood pattern is best. An existing part can also be used as a pattern for the most cost effective solution. A pattern shop next door to our foundry provides the customer with the necessary options for a project to become a success.